Once upon a time, when I was 16 years old, I dated a boy from my school who did a lot of cycling with his dad. One day we went out on the local bike path and logged over 30 miles. Two things happened after that first ride. 1) We went to the bike store where I bought my first pair of cycling gloves. 2) I checked out a pile of books from the library about cycling and routes to ride in Wisconsin.
One of the trails that appealed to me the most was the Elroy-Sparta Bike Trail. It went through these gorgeous old train tunnels and I immediately wanted to see it in person. As high schoolers we lacked the transportation to get to the trail, so we spent the rest of our summer cycling around the south eastern part of the state instead.

Somehow it took me 16 years to make it out to the Elroy-Sparta Trail. Back in high school I hadn't imagined bringing a husband and young children on my ride, but that's exactly what we did the day before my 32nd birthday. For any cyclists wondering, it is a BEAUTIFUL trail, with rolling hills and gorgeous scenery; BUT the trail has long sections up upgrade and downgrade. We started in Kendall, WI and it was all upgrade until we reached to the first train tunnel. Then it was downgrade to Wilson. Then from Wilson to the 2nd tunnel it was upgrade again. We turned back at the second tunnel. Obviously we made good time on the way back to Wilson, but then it was 5.5 miles of upgrade back to the 1st tunnel. With the amount of weight we were carrying, this tested our endurance. At several points we swore the tunnel had to be, "right around the bend;" several times we were wrong.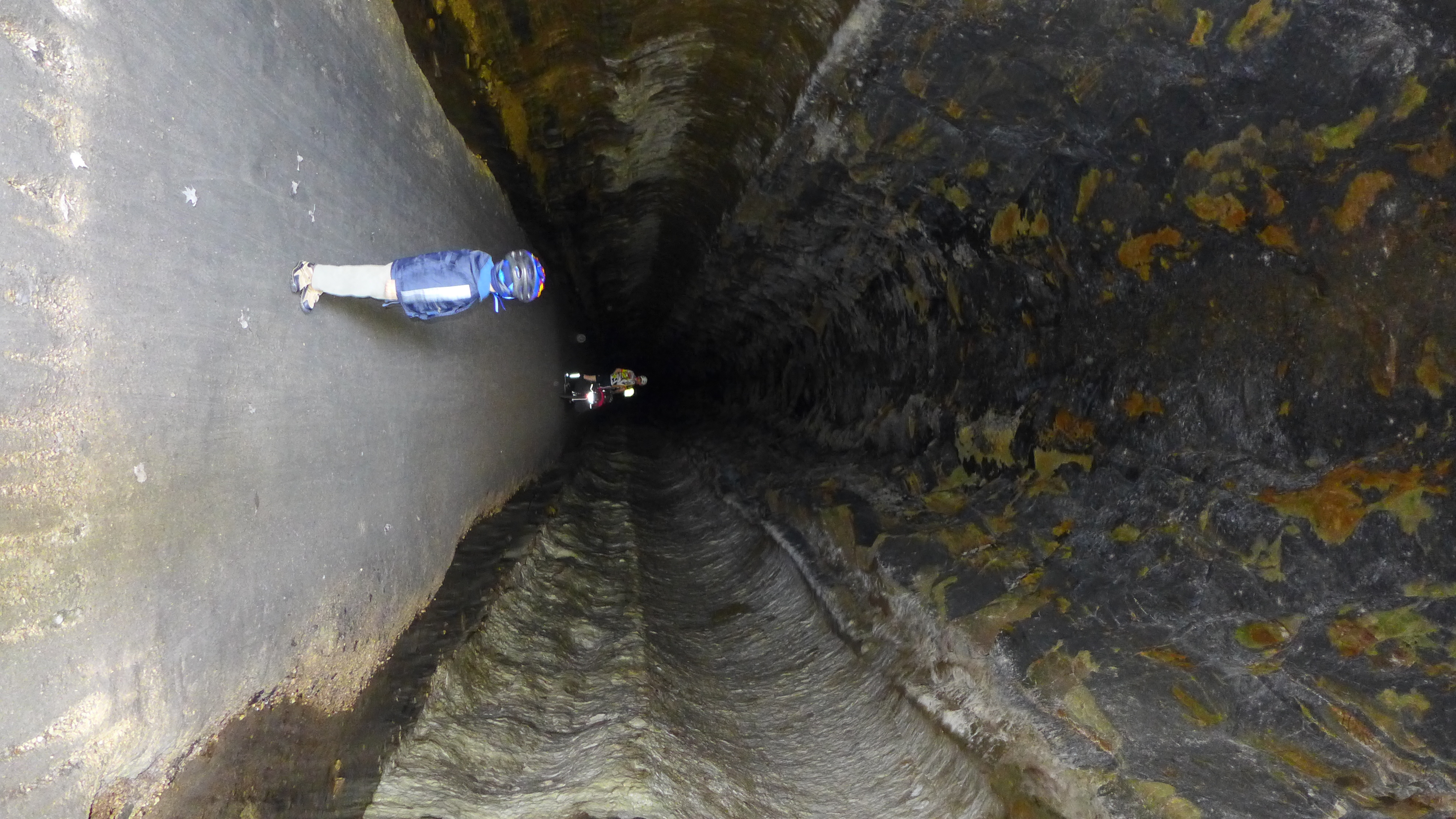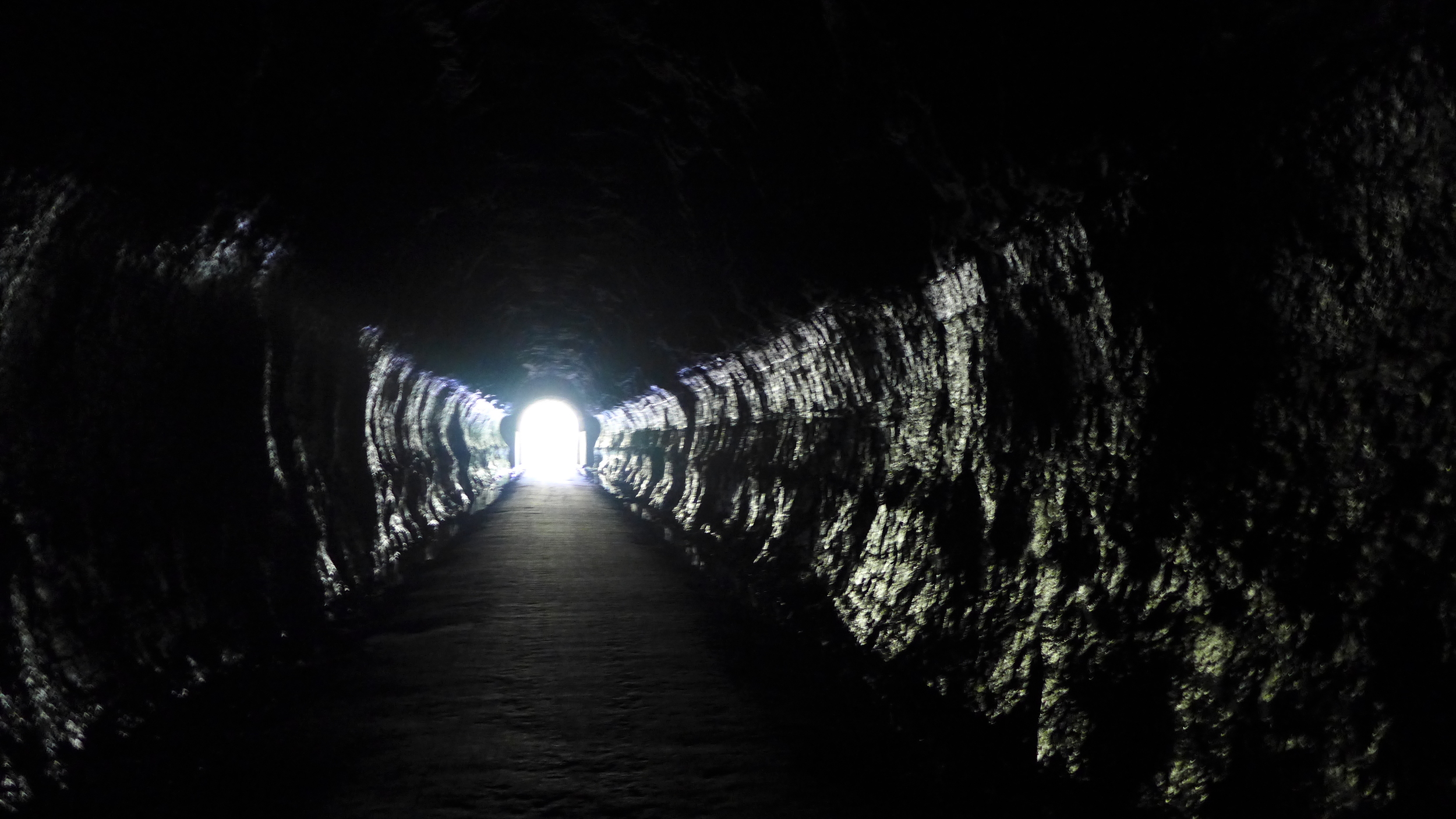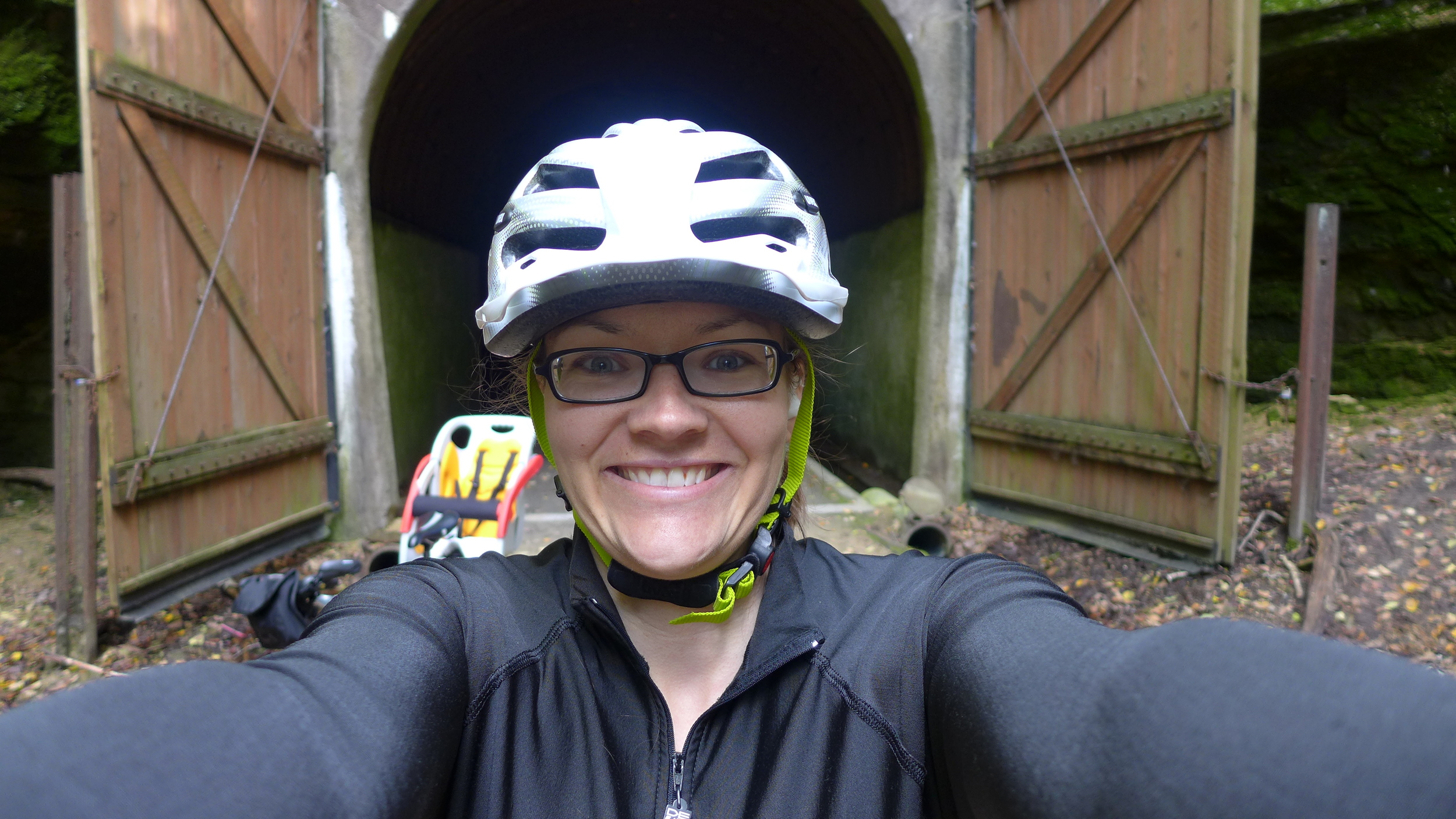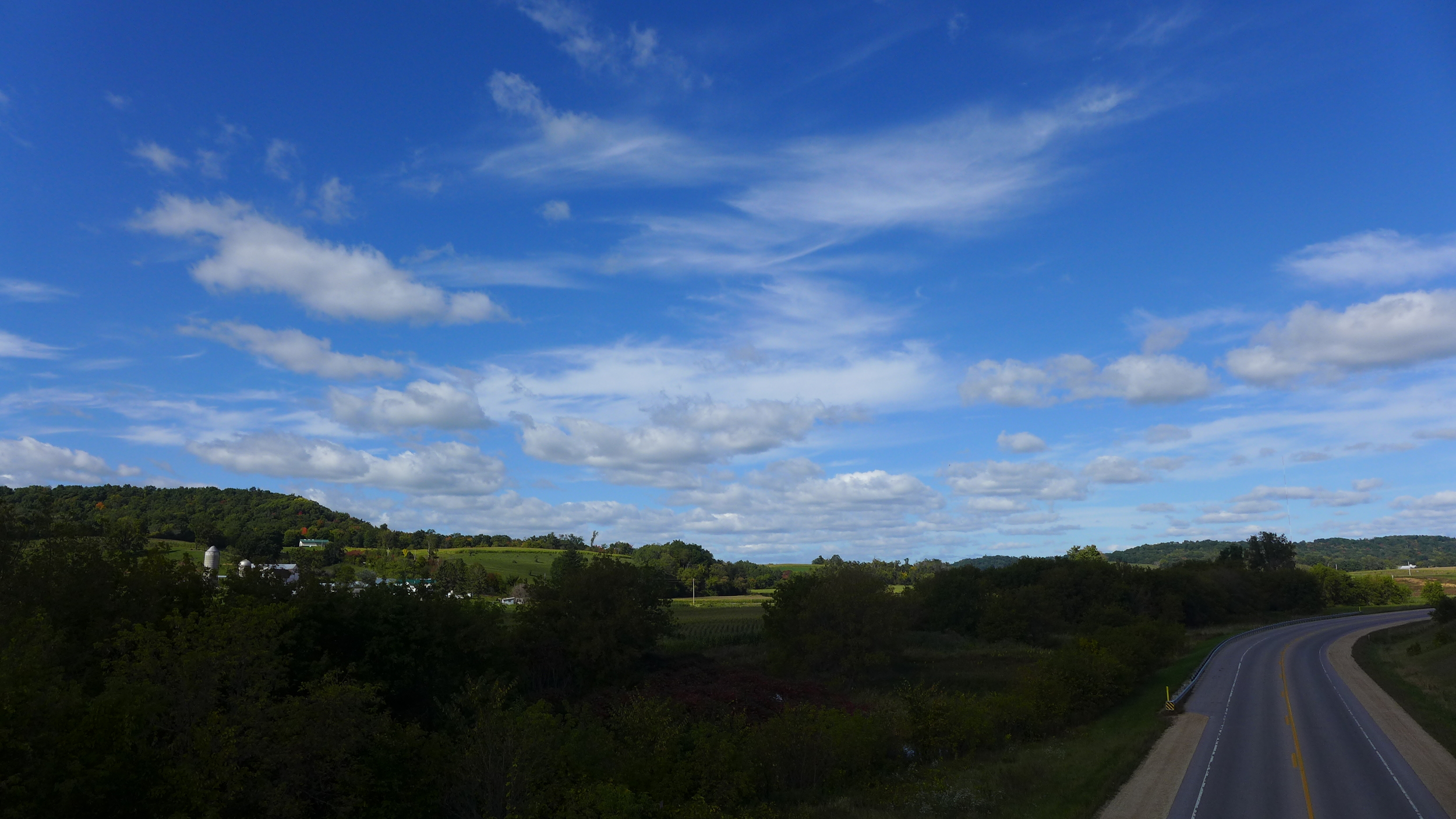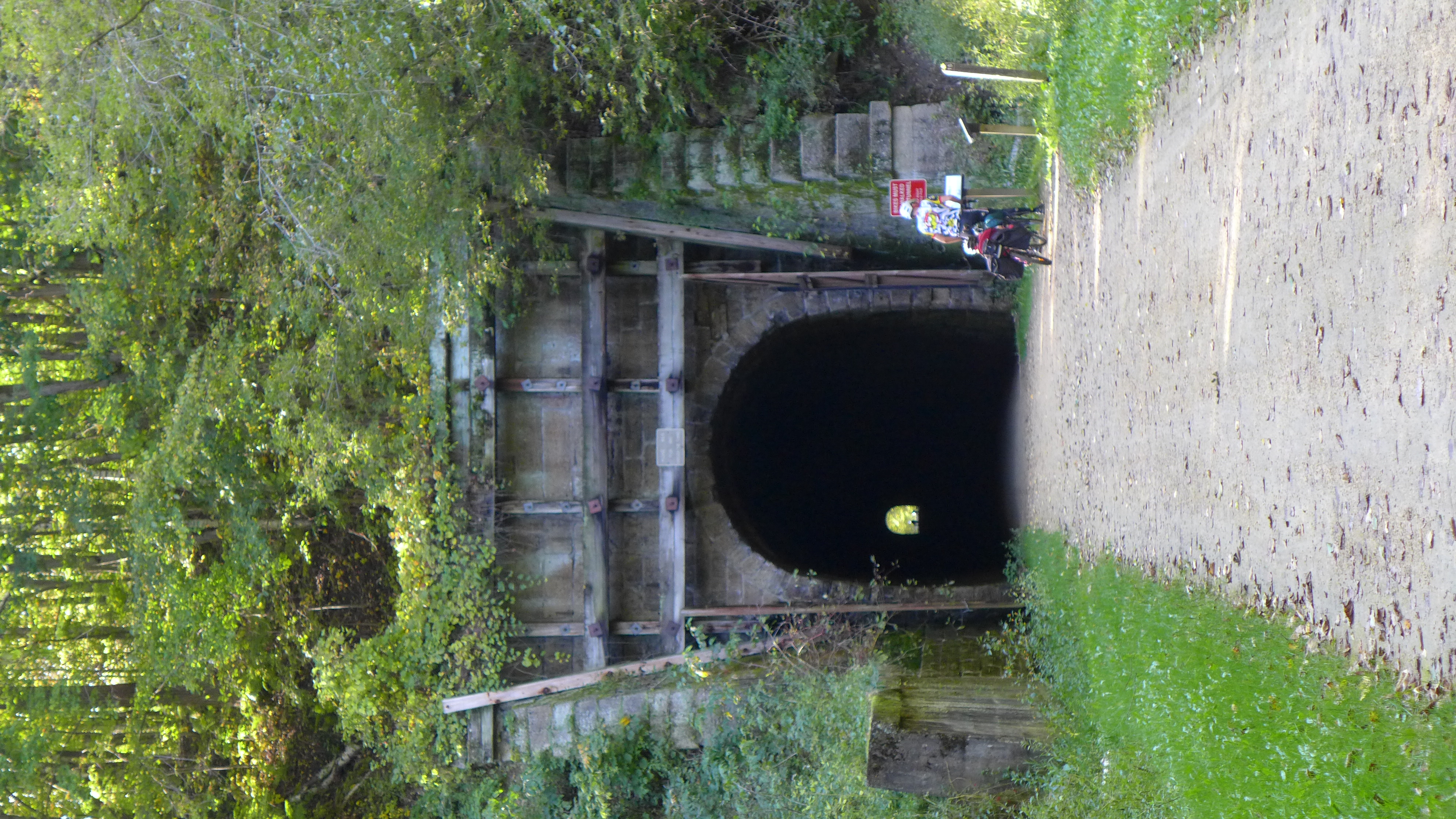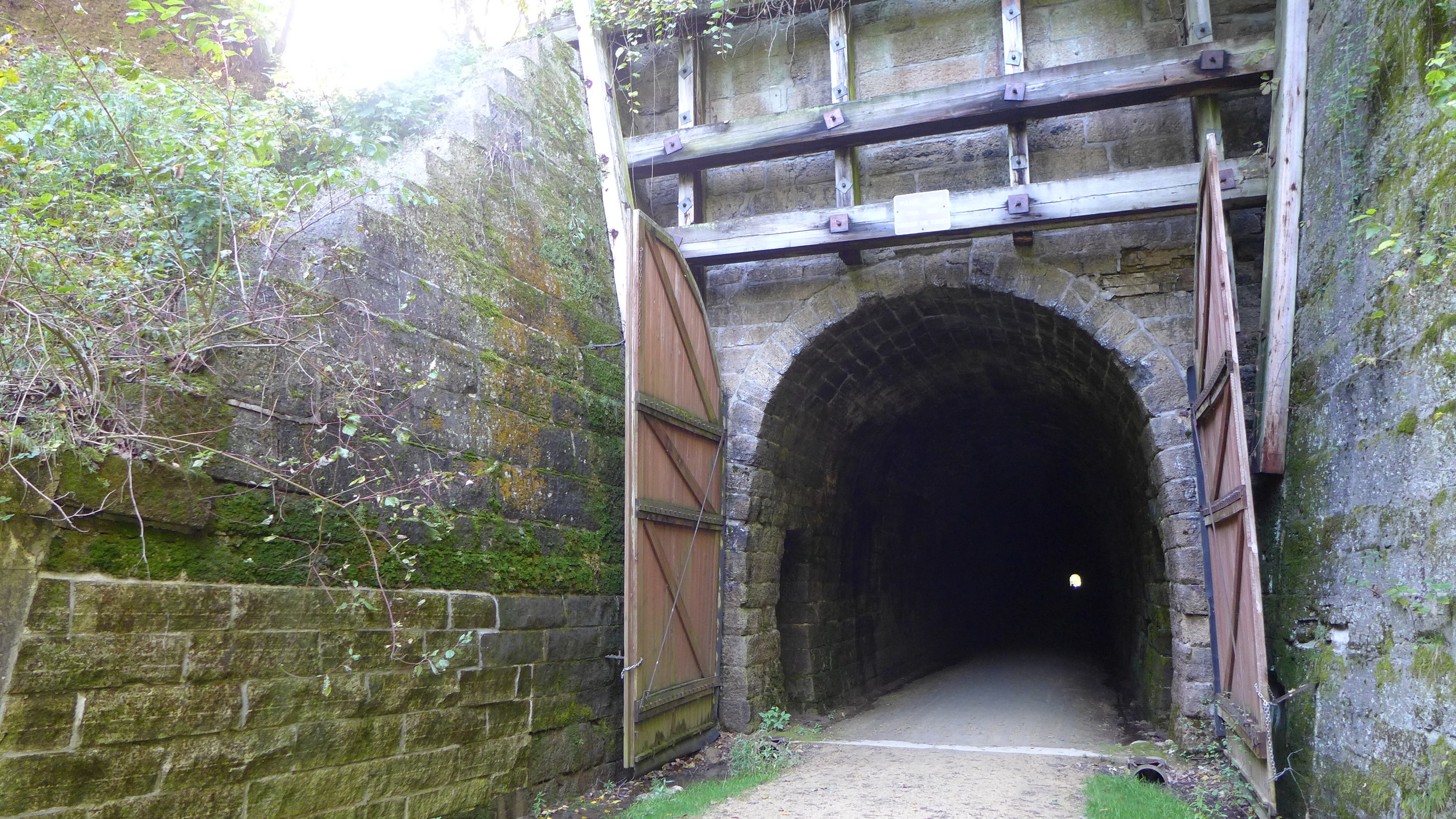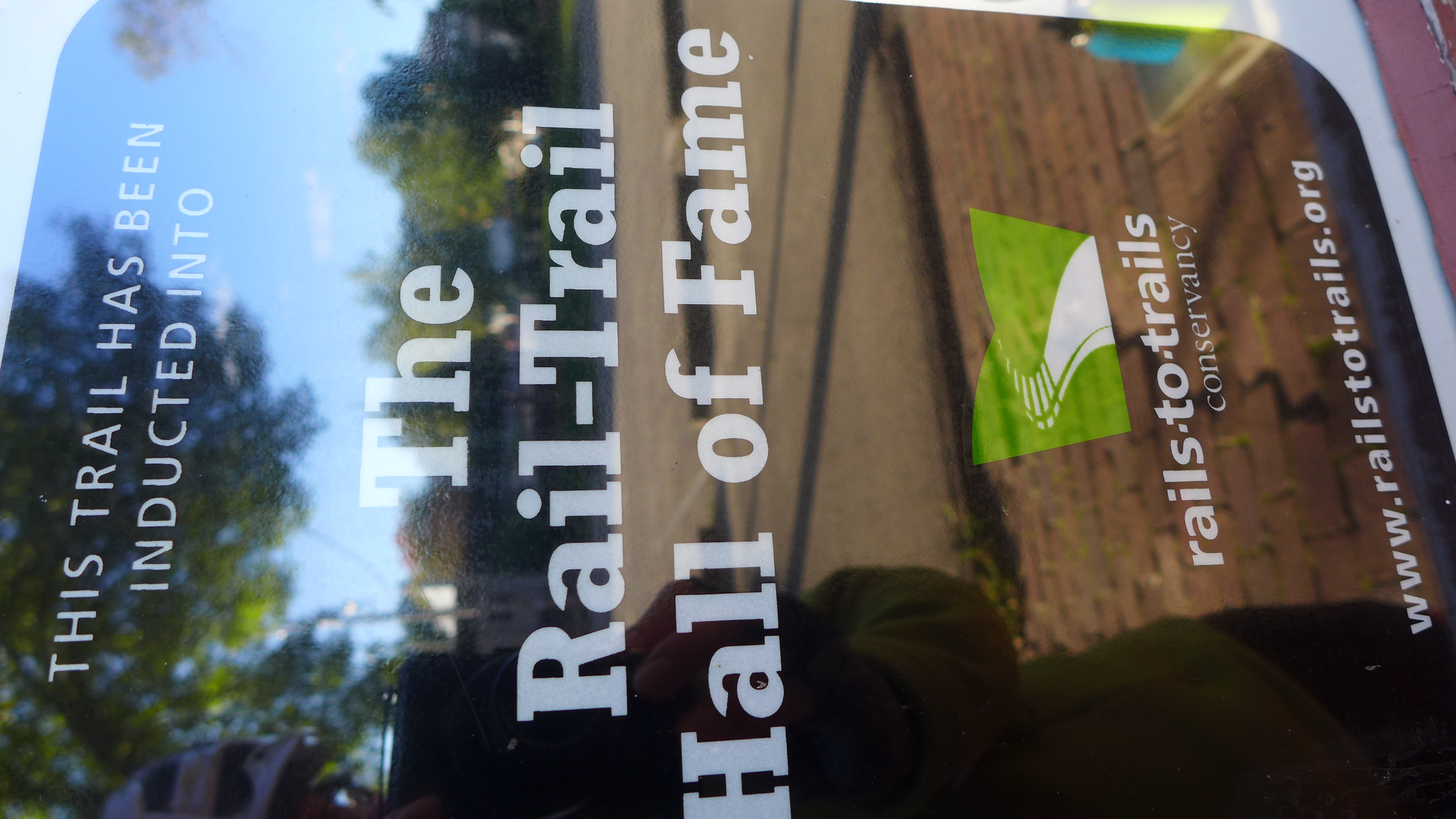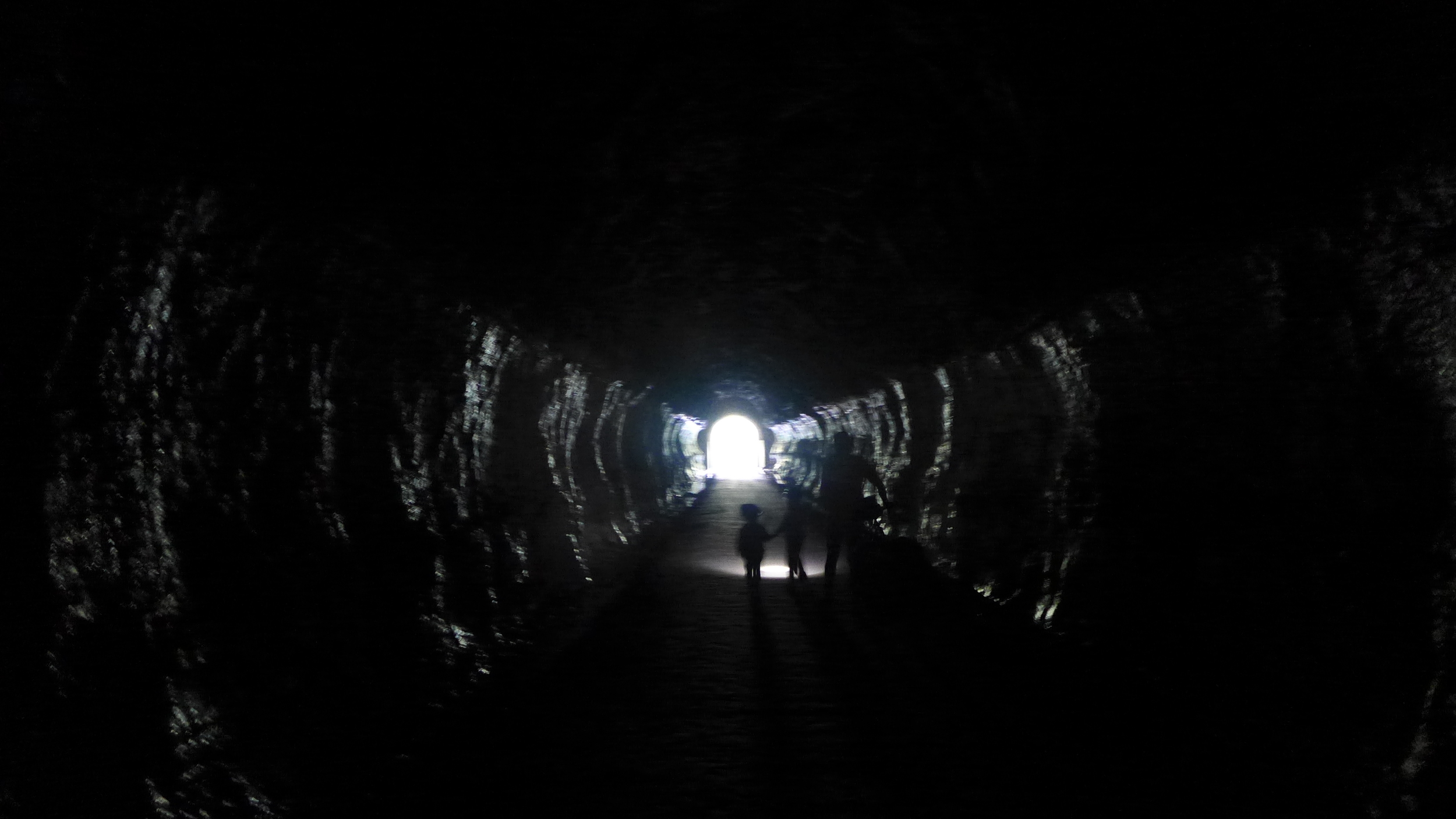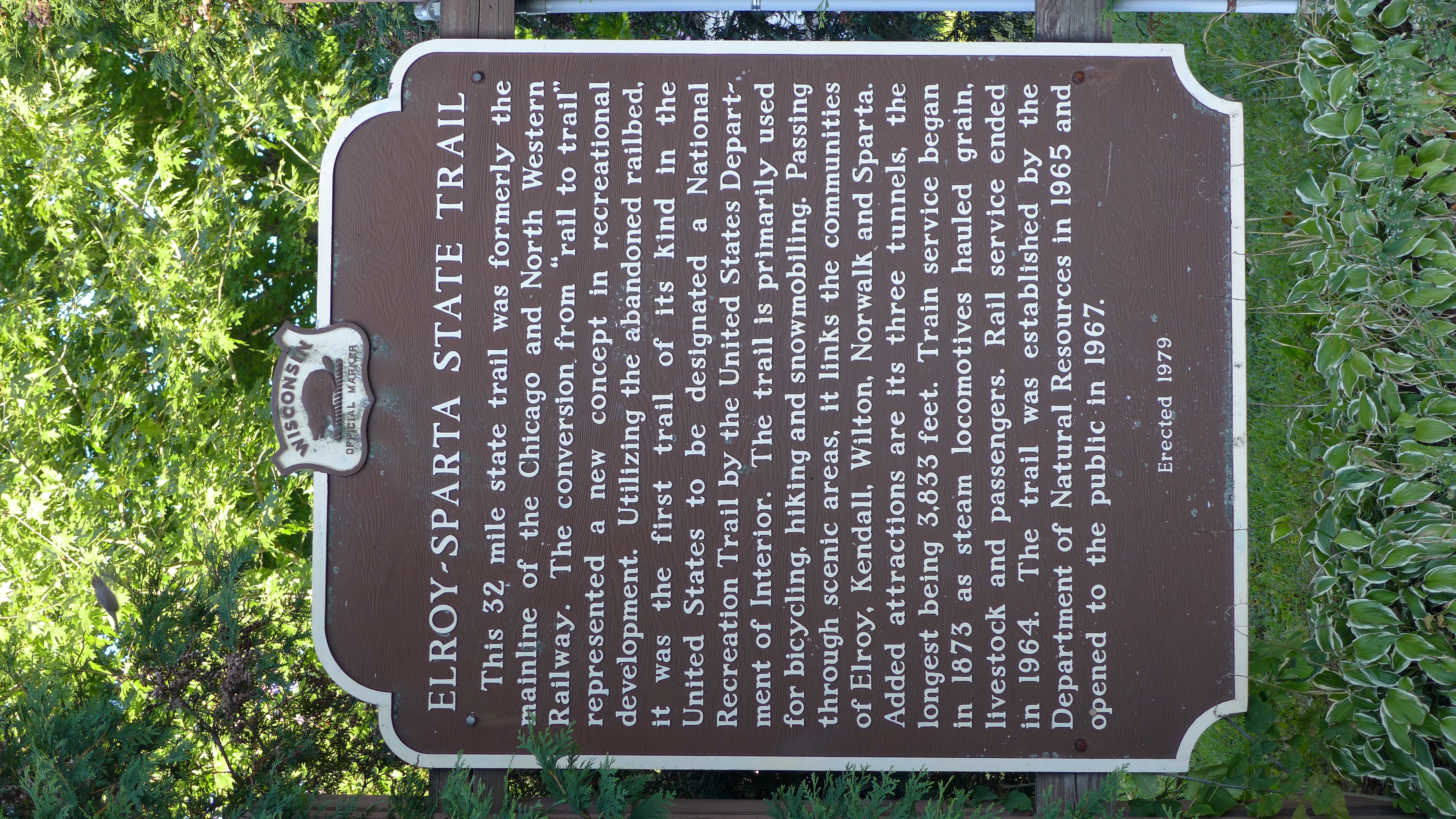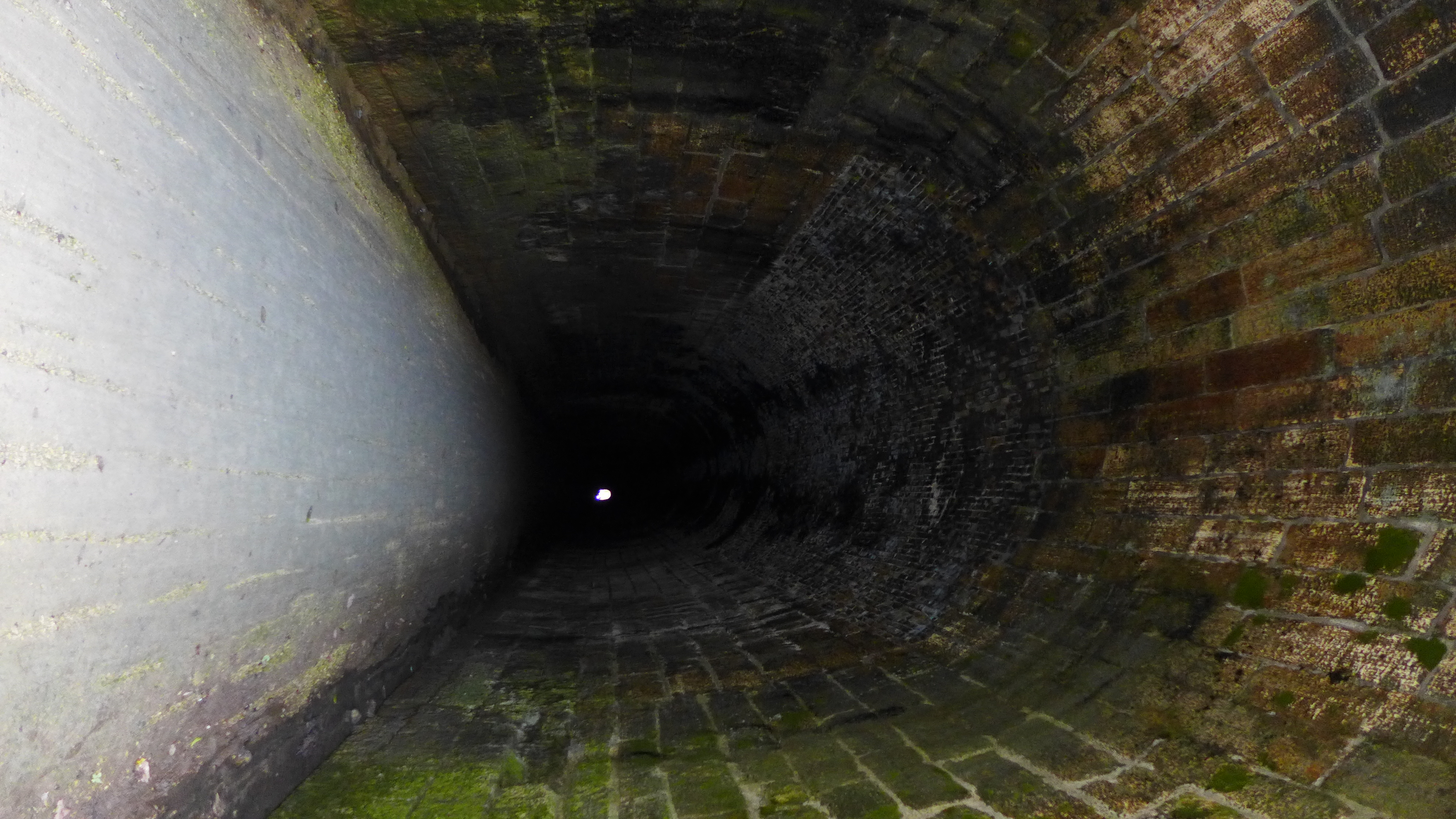 However tiring, the added weight of the kids proved worthwhile when we reached the tunnels - they were so excited to go inside. The tunnels are very cool and damp inside; they are also quite dark. I could not see my bicycle or even my family walking next to me without our flashlight. With the first and second tunnels you can at least see the entrances from end to end - however small and distant. While the tunnels don't look terribly long, they are in fact, a decent length (1694 feet for tunnels one and two). The third (which we didn't reach on this trip) measures 3810 feet). You can hear the water trickling down the walls, and the general ambiance inside the tunnels is rather cave-like. The trail signs ask that you don't wear anything into the tunnels that you may have worn in other caves to protect the bat population from fungus. We looked carefully at the ceilings hoping to observe some roosting bats, but we didn't see any.

All I can say is that I'm SO thankful that the last few miles of our trip were at a downgrade. We arrived back at our car physically tired and a bit cold, but happy with our adventure. I'm guessing we rode about 22 miles overall. (We didn't have our computer on for part of the trip.) It was an awesome way to end my 31st year and check the bike ride off my bucket list.